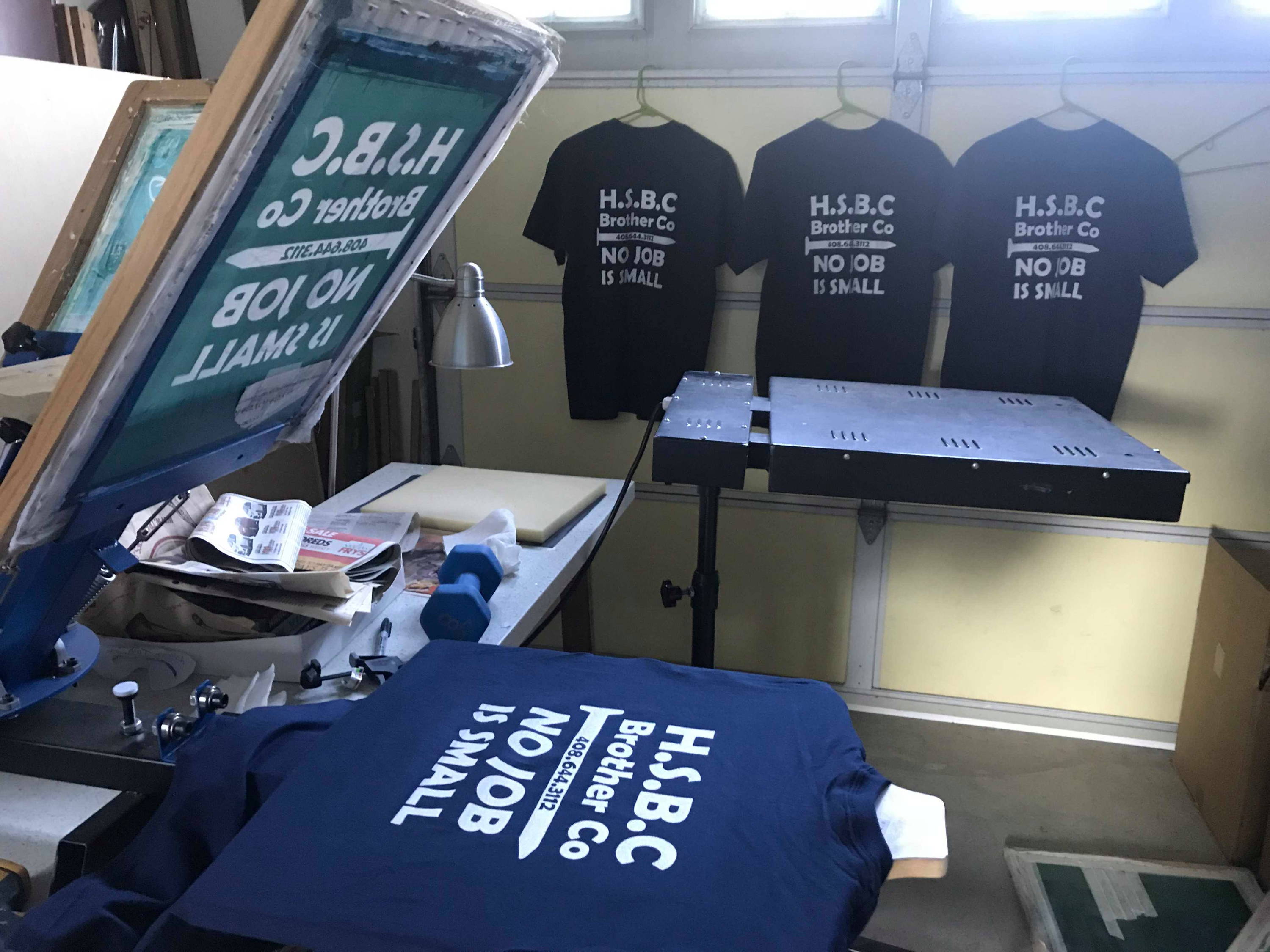 Hello! My name is Daniel Huang. I am a high school senior.
Through creating and selling t-shirts on both Etsy and this site, I've been profitable enough to formulate a small screenprinting studio in my garage.
Besides my own graphic tees I am currently producing and selling on this site, I would love to be able to help you create your own tees, whether it be for clubs, events, or just for fun!
Best ways to use my services:
One or two color designs printed on light colored garments
White design printed on colored garments
Low order (5 - 100 shirts)
Advantages over CustomInk (and other printers):
True, Custom ink is relatively cheap and reliable, but hear me out.
I charge less than Custom Ink, guaranteed, for low quantity orders (20 shirts or under).
I can meet face to face to discuss orders, and offer the level of pricing and quality that works best for your club or event.
Support small businesses!
I am not intimidated by complex designs and am happy to discuss the materials used if that is a concern.
You can check out either of my two shops to see what I've been up to and producing: www.etsy.com/shop/WhalePrint
Shoot me an email and I'll be happy to discuss your project with you or provide more details!
daniel1101@gmail.com
Or use the form below to request a quote on your project.
Thanks! I will get back to you with pricing estimates.
This field is required
This field is required
This field is required
This field is required